The weather has been fine for a good few days,hot all day and the evenings just about bearable.last night I decided to do a late evening fishing session at Shearwater lake on the Longleat estate,something i rarely get to do.
We arrived at about 6pm and fished what I believe is called the lawn section,not far from the slowly decaying victorian boathouse.Surprisingly there were many of the most coveted swims empty,something i couldn't believe as the evening was near perfect,a few ducks on the water,carp and bream taking from the flat-still surface,big golden commons rolling on the surface bathing themselves in the warm golden evening light,a small hatch of waterborne flying insects busily dancing over the surface film .In the tall sequoia a thrush telling all and sundry that this was his 'turf' ,the Thrush the other side not so convinced of his claim.
As usual I was using my vintage set-ups with Centre pins,one on the bottom baited with worm 10 yards along the margins,the other was set up for float fishing baited with a big lobworm from the allotment..
Once baited up and cast out I sat back to enjoy the comings and goings on the water ,a few bites but nothing landed.Before i knew it dusk was upon us,the light having faded so slowly i hardly noticed the change.
Bats! and a good few of them started their hectic search for tasty morsels of winged snacks,skimming the surface film and whizzing past our heads,all around the sounds of darkness came alive,owls all dotted about shouting across the water to each other with tales of the day.
All these goin-ons and the heat of 20C at this time of the evening meant time for a cuppa,and my brew kit was at hand.
Not being a fan of head torches and harsh xenon bulbs I had my tiny paraffin lamp with me ,a vintage Feuerhand 175,for a small lamp it throws out a lot of light ,certainly plenty for making brews and tying knots.
Chemstick light attached to my float I continues fishing long after dark,a few bites but no perch even with my special perch mix groundbait I had made,the fizz in front of me from the fish below feeding putting even corona in the shade!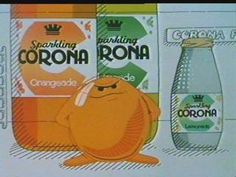 As I sat my mind wandered,I contemplated many things sat there, amongst which was where are the bloomin perch! my train of thought and the lakeside peace was shattered as a very late heron came home to roost,even when you know its a Heron the call is chilling,which for a moment led me down the thought path of big cats that have been seen in this area for years,apparently the big female cats in Longleat attract the feral ones when they are on heat……with this rhododendrons behind be i quickly perished the thought before i gave myself the willies!
The float twitched to one side,catching my eye,My eyes fixated on the little green light,did it move? was it just my imagination? a few moments passed and the float slipped away under the surface,illuminating a swathe of water around it.
I crabbed my trusty Hardy rod and reel and struck into the fish,it became immediately apparent this was no Perch,the green light sinking deeper and steaming out into the lake like a mini Nautilus.I applied some friction to the drum but this fish was having none of it ,the green glow disappearing into the distance and murk of the lake.
The tip of my rod held high it bowed again and again to the fish as it stripped more and more line,suddenly the tip bent over,a little panic set in I had a tangle on my reel the line was stuck and I couldn't pay out more line,that was over 200 yards of line,a dash now and the fish would have snapped my 8lb line like cotton .A few moments passed and the line went slack,a blackness of  bitter disappointment enveloped me as I started to reel in ,having about 30 yards on the reel when it came to a stop ,a snag? that would be all i needed at this point,the snag moved, the fish was still on and had quite simply made a dash towards me!
In the darkness with a little light from my lamp I could see the line going left then right 40 yards at a time,them whizz it stripped 50 yards again,this happened seven times in all ,each time I thought the fish was ready it caught a second wind and made bid its escape.
It seemed like an age but was in reality close to 35 minutes of adrenaline filled arm aching fast paced action,even as the fish came to the net I could still feel that this fish had plenty of fight within it,as I struggled to lift the net it became apparent this was a big carp,and a personal best by a long way,In my keenness to return the fish to the water once photographed I forgot to weigh it,a good double figured fish at least.
What a fish! and so unexpected when your fishing for crabtree species! all this work meant time for a brew and very welcomed it was too.
As the stove hissed away and the kettle sang its warming up I sat and contemplated the fight,I was truly lucky to land that fish and decided i would add another 50 yards of line to my centrepin.
I fished on for a bit but to be honest i was happy to have just caught the one.Slowly I packed my stuff in the trailer and headed for home ,only having to stop once to allow two fallow deer to cross the leafy lanes of bradley village.
Now, do I return this evening to try for a perch?